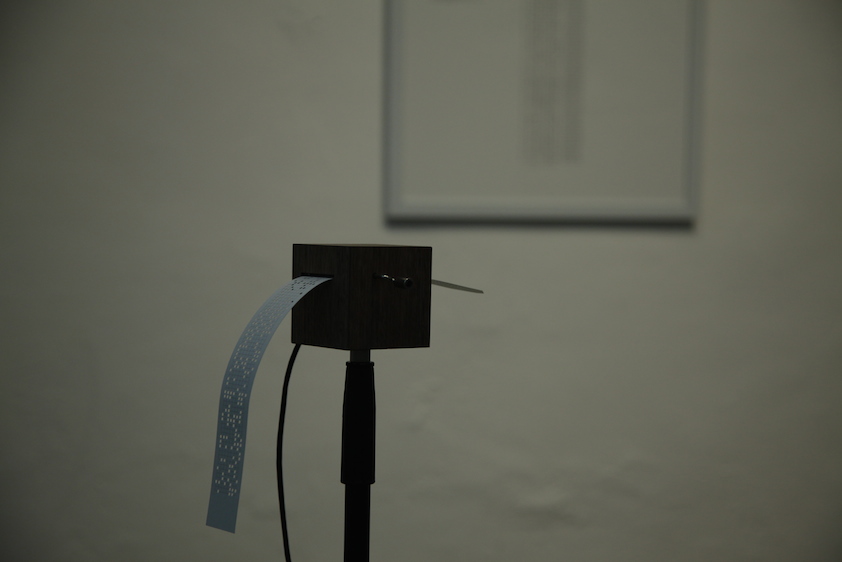 a digital music box ensemble (2016)
takuma takahashi + shugo hirao
"A digital music box ensemble" is a Music Box, which reads a punching card.
When the holes of the punching cards flick onto a pin of a rotating wheel, it triggers a sound.
This punching cards means the question sheets from 8 questions for 100 global people on Facebook, and the answers make rythm patterns and sounds.
The different thinking based on each life can be beautiful rythmical sounds.
Thank you for answering 8 questions.
8つの質問にご協力していただいた方、ありがとうございました。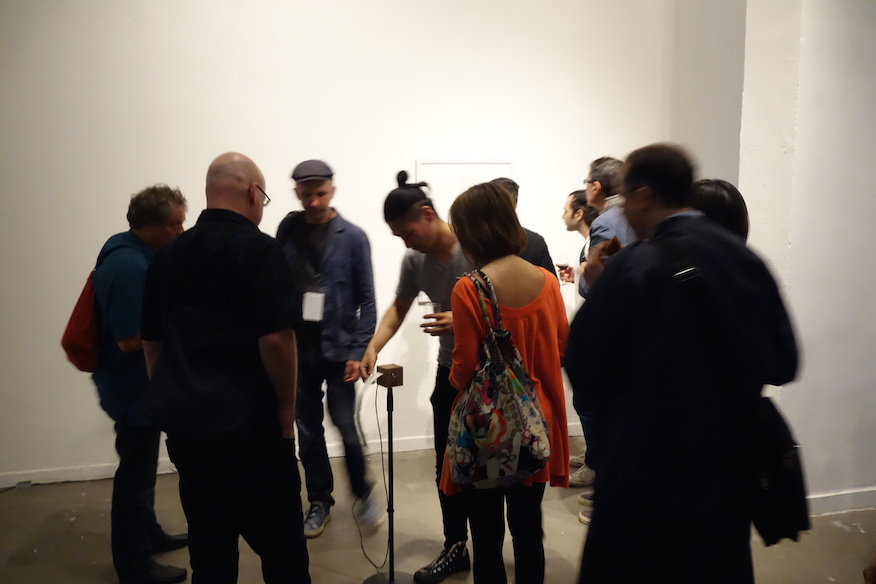 by shugohirao